WEBINAR - HELIX MICRO-REBAR
Maximize slab value with Helix
This one hour overview webinar is designed for:
Structural engineers
Ready mix producers
Developers
Contractors
that are interested in learning more about designing and using Helix steel fibers in slabs.
We are fortunate to have the leader in steel fiber design, Luke Pinkerton, CTO, PEng from HELIX STEEL LLC, Ann Arbor, MI USA present this technology.
This is a must attend webinar for those interested in learning more about steel fibers and how they can improve the structural performance and durability of concrete.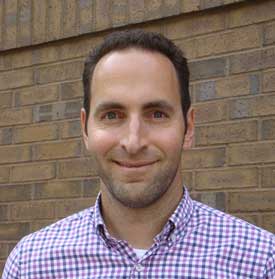 Luke Pinkerton, CTO, Inventor, Helix Steel
Biography
Luke Pinkerton is the CTO and founder of Helix Steel. He has a BS in engineering physics from Hope College and an MS in structural engineering from the University of Michigan in 1999. He earned an MBA degree from Georgia Institute of Technology in 2004.
While earning his MS in Structural Engineering, Mr. Pinkerton worked extensively in the area of fiber reinforced concrete including the early development of Helix and was responsible for the design and fabrication of the first equipment to manufacture twisted fibers. Prior to Helix Steel, Mr. Pinkerton was at General Dynamics as a structural engineer involved with the research and development team assembled to design the US Navy's next generation destroyer class ship – with particular interest in the area of shock loading analysis, blast resistant structure design and test management.
Mr. Pinkerton is a member of ACI and a member of the ACI 544 Committee for Fiber Reinforced Concrete and ACI Committee 332 for Residential Concrete Work. He is a published author in industry related trade journals.
Published Works
ACI Mexico, "A new System – Helix Reinforced Concrete" Feb/March 2011
Concrete International, "Twisted Steel Micro Reinforcement: Advantages of microscopic composites" October 2013
Concrete Engineering International, "Twisted steel micro-reinforcement – advantages of microscopic composites" June 2014
Physics World, "A Concrete Foundation" August 2014
Austria Shotcrete 2015/Spritzbeton-Tagung 2015, "Twisted Steel Micro Reinforcement (TSMR) For Shotcrete" March 2015
Concrete Institute of Australia/Concrete Works 2015, "Twisted Steel Micro Reinforcement: Proactive Micro-Composite Concrete Reinforcement" August 2015
ASTM Journal of Testing and Evaluation, "Measurement of Average Tensile Force for Individual Steel Fiber Using New Direct Tension Method" June 2016
Concrete Institute of Australia's Concrete 2017 Technical Conference, "Unprecedented Thickness Reductions – Twisted Steel Micro Rebar In Pavements" October 2017