A slab was recently poured and placed for 'The Valkyries' townhouse project located in Squamish, BC. The concrete placer and finisher was Summit Concrete Specialties.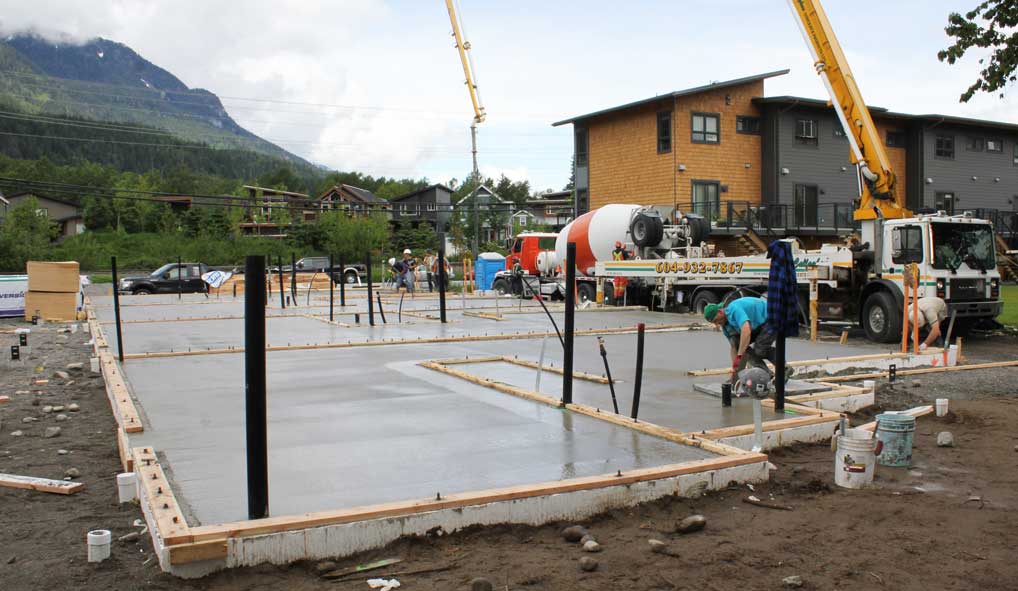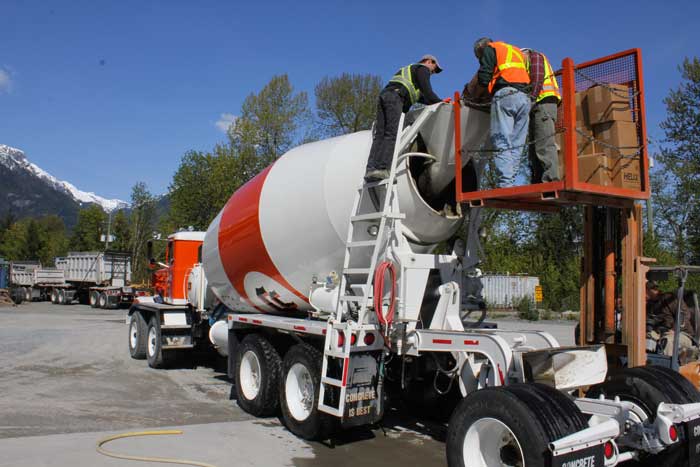 Adding Helix®
Helix® was added to the concrete at the ready mix plant of Cardinal Concrete Ltd., Squamish, BC.
Using a forklift, an employee dropped the Helix® into the hopper before the addition of any water, cement or aggregate. The drum turned for six minutes to ensure all three dimensional clumps were broken up into two dimensional layers.
The truck then backed into the batching area of the ready mix plant, receiving water, cement and aggregates.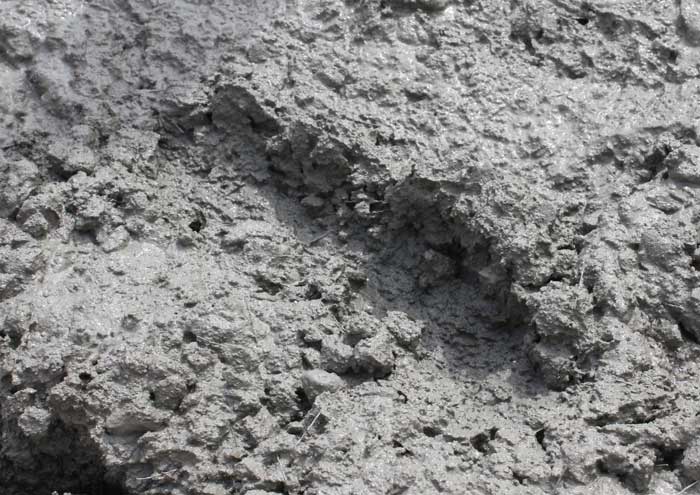 Helix® Micro Rebars
For this project, 9 pounds of Helix® was required per cubic yard of concrete (5.3 Kg/m3) to replace the specified wire mesh (6x6 w2.9-w2.9).
With this dosage 1,260 Helix® fibers are found in each square foot of slab, increasing the shear strength significantly over the wire mesh.
Helix® is faster and less expensive than conventional reinforcement. Click here for other advantages.
Helix® Structural Performance
| | | | |
| --- | --- | --- | --- |
| Bending moment capacity | 8.2 k-in/ft. | 6.1 k-in/ft. | 34.4% increase |
| Shear capacity | 7.9 k/ft. | 2.3 k/ft. | 243.5% increase |
For additional information on the engineering performance of Helix® reinforced slabs and hybrid slab systems, please contact our engineers, Wicke Herfst Maver Consulting Inc. (604)484-2859.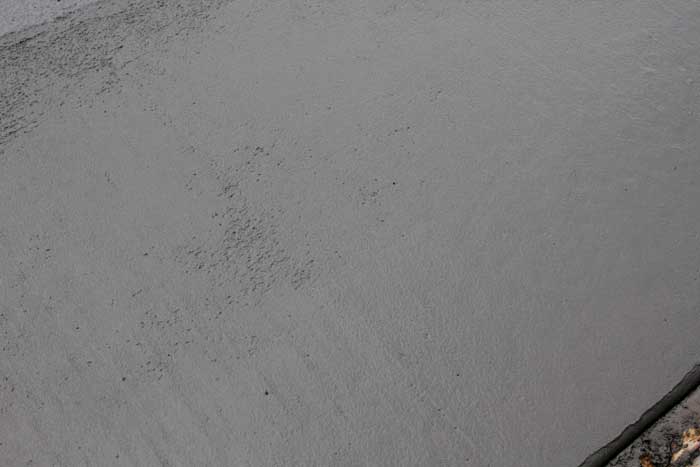 Finish Before Power Floating
This photo shows the slab after screeding and before power floating. There are no Helix® fibers showing on or above the surface.
This is because Helix® behaves like aggregate and does not come to the surface during the finishing process.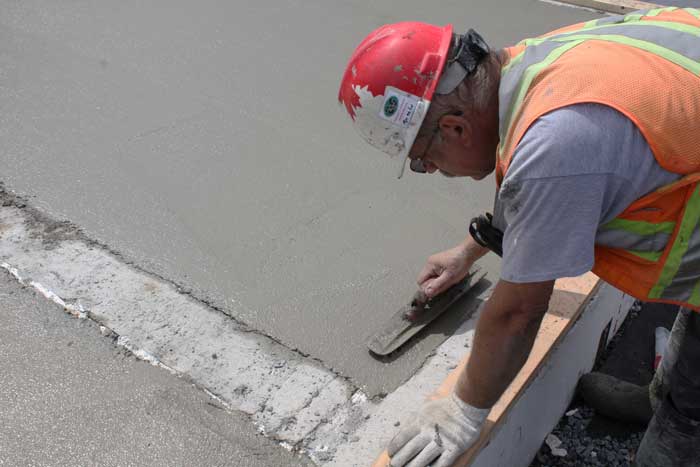 Hand Floating
One of Summit Concrete finishers is seen hand floating the slab edge prior to machine floating.
"Helix® hasn't affected us in any way with placing", confirmed Rick Nielson, President, Summit Concrete Specialties.
"Doesn't seem to affect us any way in finishing. Good product. Really good."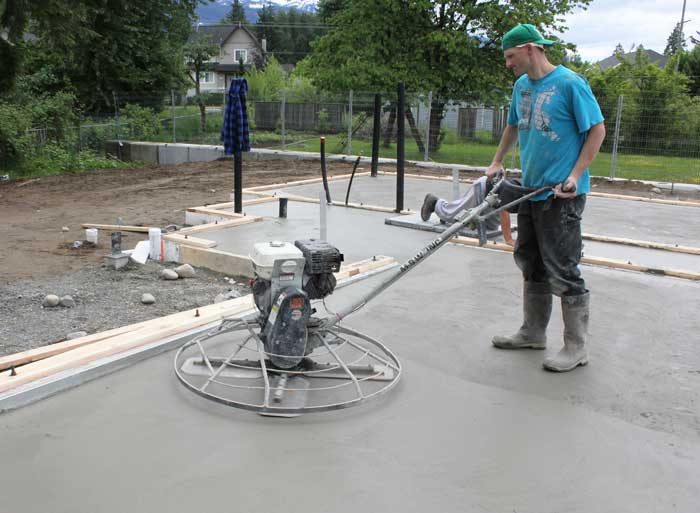 Machine Troweling
Helix® had no impact on the troweling process and no fibers showed up on the slab surface.